VA State Safety Inspections in Winchester

Annual State Safety Inspection Station in Winchester, VA
Tri-State Nissan Offers VA State Safety Inspections
Is it time for your car's annual VA Safety Inspection? For a convenient state safety inspection station in Winchester, VA, many local drivers make our service department their first call. Our skilled mechanics service all makes & models, and can quickly and efficiently get your vehicles inspected to help Winchester area drivers move through their registration renew process. At Tri-State Nissan, you can count on our service staff to perform the necessary steps to ensure that your vehicle is ready to hit the road safely.

Do you still have some questions about the VA state safety inspection? Continue reading to have your questions answered and to learn more about what we do when we conduct a state safety inspection.
VA State Safety Inspection FAQs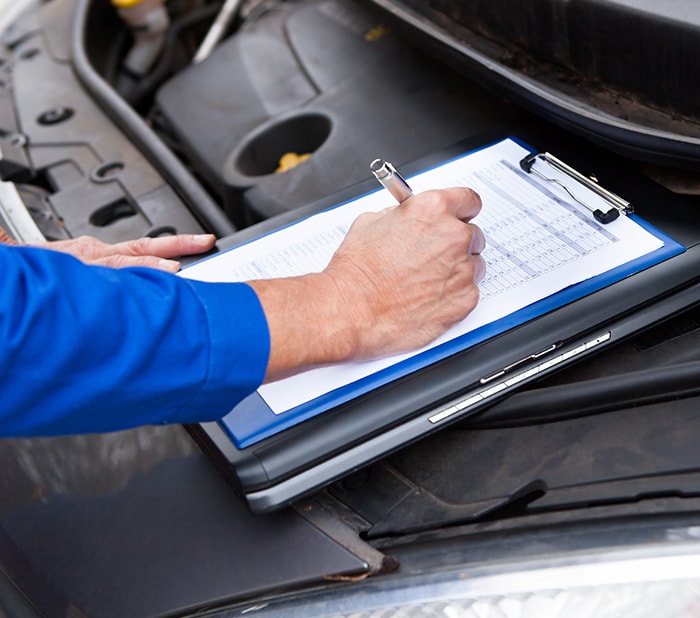 What Does a VA State Safety Inspection Entail?
The VA State Safety Inspection will check the following for faults:
Brakes
Headlights
Signal Device
Steering & Suspension
Tires
Mirrors
Horn
Windshield
And more!
What Should I Bring to Get My Car Inspected?
Make sure that you have all the necessary documents with you when you visit our service station, including your driver's license, previous registration, and proof of insurance. And, of course, you will need the car that you want inspected.
How Often Do You Have to Get Your Car Inspected in VA?
In Virginia, you must get your car inspected every twelve months. If you look on your vehicle's license plate, you will see a sticker indicating the month and year in which your vehicle's inspection and registration are due.
Is There a Grace Period for Expired Inspection Stickers in VA?
Unfortunately, there is no grace period for expired inspection stickers. If you are a Winchester driver whose vehicle's inspection is about to expire, be sure to visit our VA state inspection station to get this inspection completed before your sticker expires.
Will My Car Fail Inspection if the "Check Engine" Light is On?
Not necessarily. Your "Check Engine" light often signals that there is an issue going on under the hood. While this means that you will likely fail an inspection due to this light being on, the light itself does not necessarily mean that you will fail the inspection. We'll take the necessary steps to diagnose any issues to let you know if any additional maintenance is necessary for your car to pass inspection.
Visit Tri-State Nissan for Your Safety Inspection Today
Are you ready to get your car inspected in Winchester? Visit Tri-State Nissan's safety inspection station to get yours done before it expires! While you're visiting, be sure to check our latest service specials for savings on other other important auto maintenance like oil changes, tire rotations, and more.
Make an Inquiry