March 30, 2020
New, eighth-generation of Nissan's all-time best-selling vehicle in the U.S. offers expressive design, 360 degrees of safety technology and no-compromise performance
NASHVILLE 
- Autotrader has named the all-new 2020 Nissan Sentra to its "Best New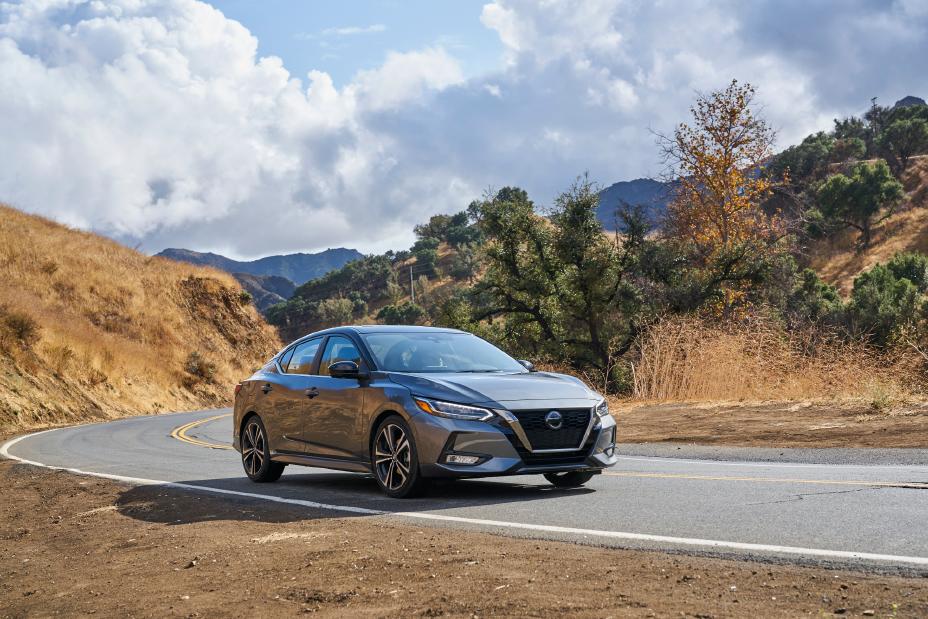 Cars for 2020" list, which judges newly introduced vehicles on the basis of value, available technology and driving dynamics. The 2020 Sentra represents a breakthrough for Nissan's popular compact sedan - with eye-catching new styling, refined interior craftsmanship, intelligent driving technologies including standard Nissan Safety Shield® 360, and confident performance provided by a new platform and engine...
READ MORE
---
April 10, 2019




2018 Nissan LEAF earns J.D. Power Engineering Award for Highest-Rated Vehicle Redesign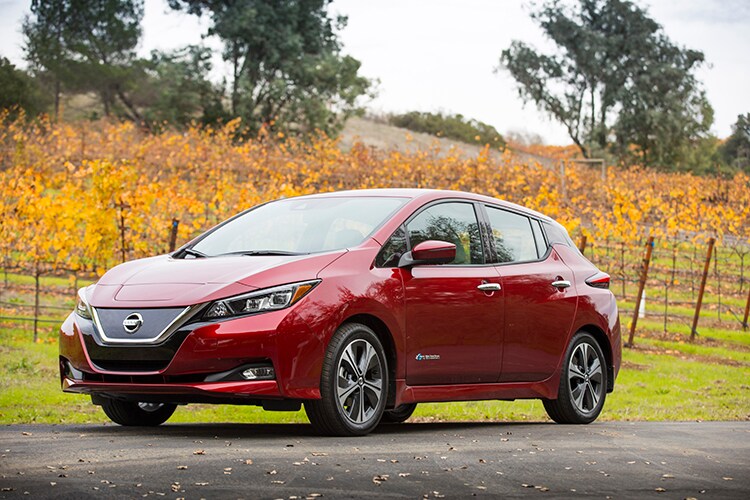 DETROIT, Mich.
- J.D. Power recognized the 100 percent electric Nissan LEAF as the highest rated redesign for its inaugural J.D. Power Engineering Awards, presented at the Society of Automotive Engineers 2019 WCX World Congress Experience.
"This award is a credit to hundreds of Nissan technical professionals here in the U.S., as well as in Japan," said Chris Reed, senior vice president of engineering at Nissan North America. "Any vehicle redesign requires a massive amount of coordination across many functional teams, and I am very proud of the excellent vehicle this effort produced which has been recognized by J.D. Power."...
Read More
---
March 9, 2019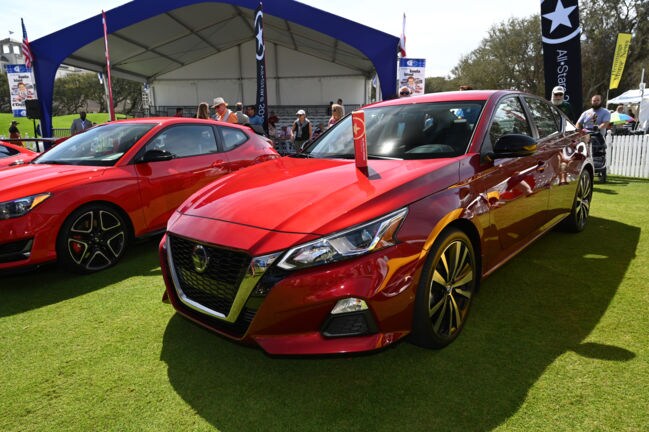 AMELIA ISLAND, Fla. - The 2019 Nissan Altima has been named one of Automobile 
Magazine's 2019 All-Stars at the Amelia Island Concours d'Elegance.
Completely redesigned and engineered from the ground up for the 2019 model year, the Nissan Altima sports a sleek design and outstanding powertrain options, all backed by smart driver-focused technology. Automobile Magazine evaluated the 2019 Altima SR, equipped with a 2.0-liter VC-Turbo engine, noting it was a serious underdog entering the competition. Its composed handling, strong powertrain and attractive design ultimately won over the editors
...Read More
___________________________________________________________________________________________________________________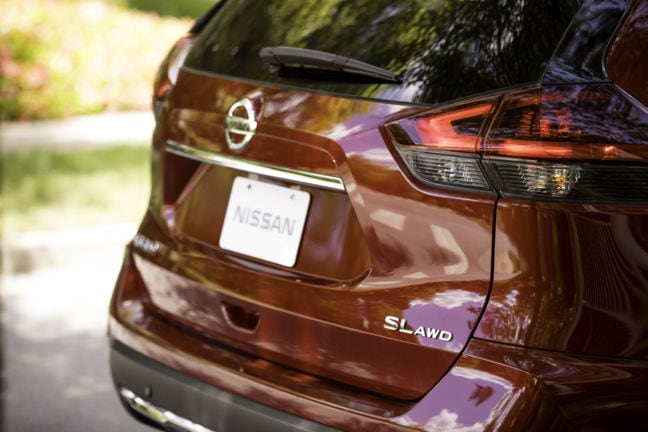 NASHVILLE - Something old, something new. When it comes to the Nissan Rogue compact crossover, it not only ranks as the brand's top-selling new vehicle, it has just been named as one of Autotrader's "10 Best Certified Pre-Owned" vehicles.
According to Autotrader, certified pre-owned vehicles accounted for a record 2.7 million sales in 2018. To help car shoppers find the top choices in this fast-growing area, Autotrader's expert editors named the 10 Best CPO Cars for 2019 and the 10 Best CPO Luxury Cars for 2019...
Read More
_____________________________________________________________________________________________________________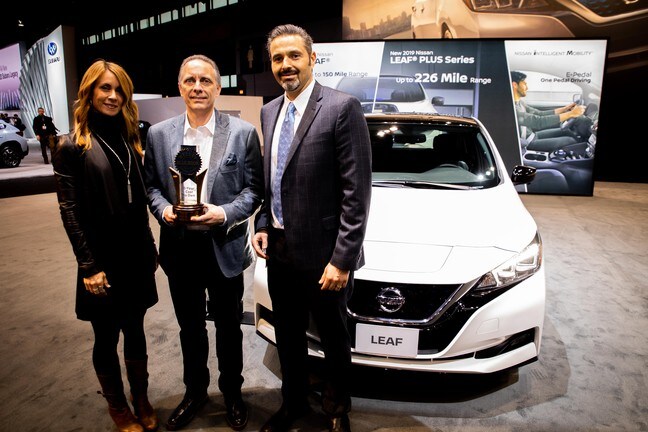 CHICAGO - The second-generation 2019 Nissan LEAF, the best-selling electric vehicle in the world1, has taken home Kelley Blue Book's KBB.com 2019 5-Year Cost to Own Award in the EV segment for the second straight year. The 2019 Nissan Armada, the flagship full-size SUV designed for on and off-road adventures, won the 5-Year Cost to Own Award in the full-size SUV segment. Kelley Blue Book presented the awards this week at the 2019 Chicago Auto Show.
The 5-Year Cost to Own Awards honor new vehicles and brands with the lowest projected ownership costs, based on Kelley Blue Book's 5-Year Cost to Own...
Read More
________________________________________________________________________________________
Nissan's stylish Murano takes prestigious honor for fourth time in five years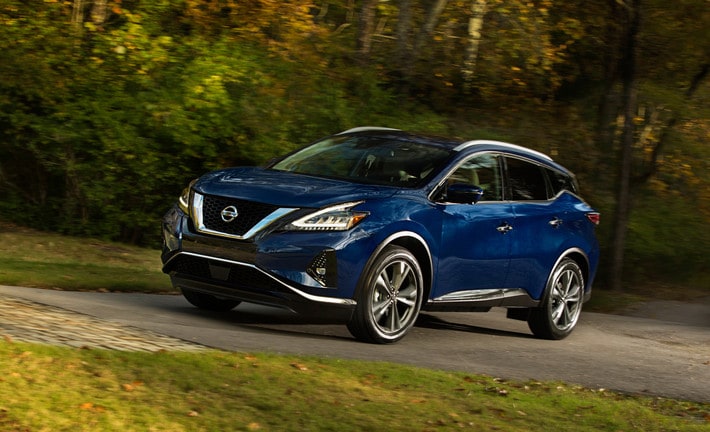 CHICAGO - U.S. News & World Report has designated the 2019 Nissan Murano as the "Best 2-Row SUV for the Money" for the fourth time in five years in the magazine's annual "Best Cars for the Money" awards.
The awards, in 14 automotive categories, have been published annually since 2007. The award was presented to Nissan in conjunction with the 2019 Chicago Auto Show. According to U.S. News, Murano stood out for its "outstanding value and critical acclaim." The 2019 Murano has a starting...
Read More
________________________________________________________________________________________________________________