Brake Service in Winchester, VA

Brake Maintenance & Repairs at Tri-State Nissan
in Winchester, VA
Brake Repairs an Service with Tri-State Nissan
Whether you purchased a new Nissan or off-brand used car from Tri-State Nissan, we invite you to get your brakes inspected and maintained at our on-site service center. We are open late on weekdays and are also open on Saturday, servicing all makes and models. If your brakes only need an inspection, you can take advantage of our express service lane without an appointment. Otherwise schedule an appointment and visit Tri-State Nissan in Winchester, VA for brake service.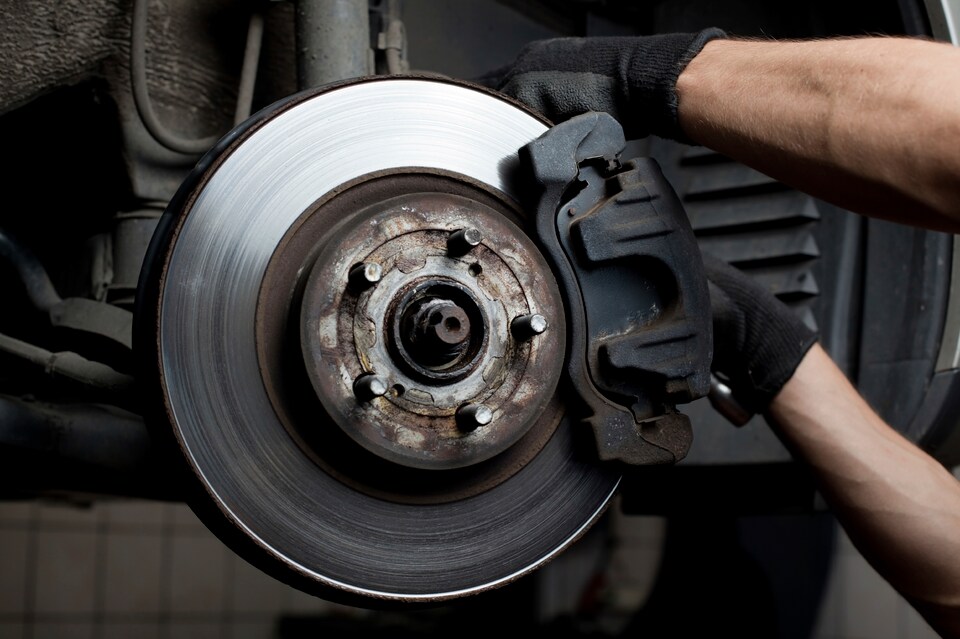 We offer service pickup and delivery within the area. Contact us to inquire about pickup/drop-off availability.
Signs Your Brakes may Need Service
Strange sounds- squealing, screeching, knocking sound
Brake pedal feels soft/spongy
Burning smell when brakes are engaged
Excessive swaying./listing to one side when braking, excessive bouncing
Brake/ABS dashboard light engaged
How Often Should my Brakes be Inspected?
You should generally try to get your brakes inspected every six months, and most technicians will give them a peek at your next tire rotation, around 3,000-5,000 miles.
Why Choose Our Dealership for Brake Repairs?
The brakes of your vehicle are made up of an intricate series of components, from the brake pedal to the master cylinder, brake fluid, rotors, calipers, and pads. To the untrained eye, it can be difficult to identify/address brake issues, but our technicians know exactly what to do! Whether you need new rotors, calipers, or even brake fluid exchanging, it's always better to trust in the experts, especially those here at our service center.
Our dealership always has a wide selection of quality parts straight from the original manufacturer, whether Nissan or one of the other brands we have in-stock. When you need quality parts and approved fluid for your braking system our dealership provides all the expertise could want.
Contact us to Schedule Your Service Visit
Whether your vehicle needs a brake inspection, a fluid top off, line bleeding, or brake pad replacement, contact us online or over the phone to schedule a service appointment. Visit Tri-County Nissan in Winchester, VA for all your brake repair needs!
Make an Inquiry
* Indicates a required field