Wheel Alignment Service in Winchester, VA

Alignments at Tri-State Nissan in Winchester, VA
Wheel Alignments in Winchester, VA
The wheel alignment of your car or SUV affects many areas of the vehicle, including its steering, tire wear, and fuel economy. As the tires of your car, truck, or SUV wear down, they can cause the of your wheel axles to become uneven over the long-term. Uneven alignment can cause your tires to wear down at different intervals, which further throws the axles off-balance. When you need an alignment resetting, schedule an appointment and visit us at Tri-State Nissan in Winchester, VA. We handle all makes and models, Nissan or otherwise.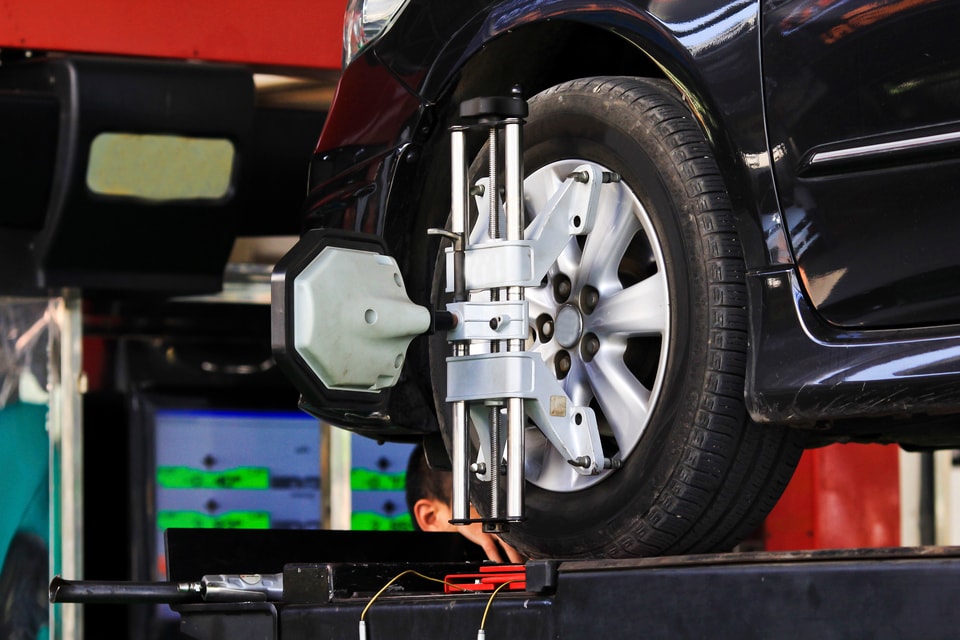 What Are Some Signs my Car Needs an Alignment?
Uneven Tire Wear: If you see the treads of some tires wear down faster than others, it is a clear sign your alignment needs resetting
Imprecise steering: Say you're driving in a straight line, on a flat surface, but your car begins to "pull" off to one side, left or right. Keeping alignment balanced can greatly affect steering
Vibrations: Excessive bouncing or vibrating under the car can be a clear sign of wheel alignment imbalance
Importance of Alignments for Performance and Safety
Scheduling a regular tire rotation for your car or truck once every 3,000-5,000 miles is essential, and the alignment should be checked just as often. Uneven or imprecise steering can affect tire wear which can, in-turn cause the engine to work overtime, leading to a drop in fuel economy. Correcting your vehicle's wheel alignment saves you time and money scheduling future maintenance appointments in the future.
Our service center at Tri-State Nissan is a great place to go for quality maintenance from the professionals. This on-site facility features expert technicians and state-of-the-art equipment to reset your wheels quickly and efficiently.
Schedule Service or Visit us for an Alignment Check
Shoppers near Winchester can schedule an alignment check online or visit our service center's express lane during regular business hours. The service department Tri-State Nissan is conveniently open much later on weeknights than most shops in the area, with Saturday service hours, and we happily work on all makes and models. Schedule an alignment check today to learn more!
Make an Inquiry