Nissan Rogue Named One Of Autotrader's 'Good As New: 10 Best Certified Pre-Owned' Vehicles for 2019
2014 - 2018 Models of Nissan's Best-Selling Rogue Compact Crossover Noted for Technology, Value and Certified Pre-Owned Warranty
NASHVILLE - Something old, something new. When it comes to the Nissan Rogue compact crossover, it not only ranks as the brand's top-selling new vehicle, it has just been named as one of Autotrader's "10 Best Certified Pre-Owned" vehicles.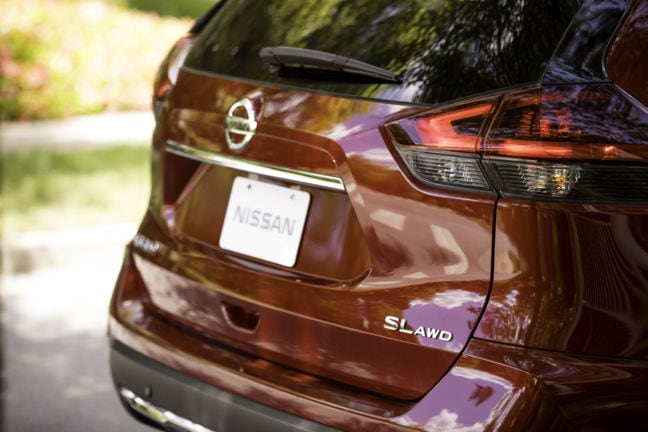 According to Autotrader, certified pre-owned vehicles accounted for a record 2.7 million sales in 2018. To help car shoppers find the top choices in this fast-growing area, Autotrader's expert editors named the 10 Best CPO Cars for 2019 and the 10 Best CPO Luxury Cars for 2019.
"As more features are added to today's vehicles, new-car prices continue to rise, with even 'affordable' models costing as much as $35,000 or $40,000," said Brian Moody, executive editor of Autotrader. "Our list of 'good as new' vehicles can bring the car a consumer wants into the price range they want to pay. These CPO vehicles are thoroughly inspected, covered by warranties and offer the latest designs, making it difficult to even tell the difference between their new car counterparts."
In naming 2014 - 2018 Rogue to the list, the editors wrote: "The Rogue last received a full redesign for the 2014 model year, and therefore examples up to five years old look just like brand new models. Nissan's certified pre-owned limited warranty is pretty good too, offering coverage for 7 years or 100,000 miles from the vehicle's original sale date." They also noted Rogue's wide range of available technology features.
"Since the second-generation Rogue was launched five years ago, sales have been phenomenal - meaning the immense customer demand for new Rogues has carried over into the pre-owned Rogues," said Brandon White, director, CMM & Marketing Operations, Nissan North America, Inc. "We're pleased to be recognized by a leading authority like Autotrader for something we've always known - old or new, Rogue is a tremendous vehicle and tremendous value."
All 2014 - 2018 Rogues, along with the latest 2019 model, are available in three well-equipped grade levels, S, SV and SL - each offering a highly desirable combination of compact overall size and ample interior roominess. Each is equipped with a responsive 2.5-liter 4-cylinder engine matched with an advanced Xtronic transmission.
To find out more about the 2019 Rogue and the complete Nissan lineup, please visit NissanNews.com.
About Nissan North America 
In North America, Nissan's operations include automotive styling, engineering, consumer and corporate financing, sales and marketing, distribution and manufacturing. Nissan is dedicated to improving the environment under the Nissan Green Program and has been recognized annually by the U.S. Environmental Protection Agency as an ENERGY STAR® Partner of the Year since 2010. More information on Nissan in North America and the complete line of Nissan and INFINITI vehicles can be found online at www.nissanusa.com and www.infinitiusa.com, or visit the U.S. media sites nissannews.com and infinitinews.com.
About Nissan Motor Co.
Nissan is a global full-line vehicle manufacturer that sells more than 60 models under the Nissan, INFINITI and Datsun brands. In fiscal year 2017, the company sold 5.77 million vehicles globally, generating revenue of 11.9 trillion yen. On April 1, 2017, the company embarked on Nissan M.O.V.E. to 2022, a six-year plan targeting a 30% increase in annualized revenues to 16.5 trillion yen by the end of fiscal 2022, along with cumulative free cash flow of 2.5 trillion yen. As part of Nissan M.O.V.E. to 2022, the company plans to extend its leadership in electric vehicles, symbolized by the world's best-selling all-electric vehicle in history, the Nissan LEAF. Nissan's global headquarters in Yokohama, Japan, manages operations in six regions: Asia & Oceania; Africa, the Middle East & India; China; Europe; Latin America; and North America. Nissan has partnered with French manufacturer Renault since 1999 and acquired a 34% stake in Mitsubishi Motors in 2016. Renault-Nissan-Mitsubishi is today the world's largest automotive partnership, with combined sales of more than 10.6 million vehicles in calendar year 2017.
For more information about our products, services and commitment to sustainable mobility, visit nissan-global.com. You can also follow us on Facebook, Instagram, Twitter and LinkedIn and see all our latest videos on YouTube.
About Autotrader
Autotrader is the most recognized third-party car listings brand, with the most engaged audience of in-market shoppers. As the foremost authority on automotive consumer insights and expert in online and mobile marketing, Autotrader makes the car shopping experience easy and fun for today's empowered consumer looking to find or sell the perfect new, used or Certified Pre-Owned car. Using technology, shopper insights and local market guidance, Autotrader's comprehensive marketing solutions guide dealers to personalized digital marketing strategies that grow brand, drive traffic and connect the online and in-store shopping experience. Autotrader is a Cox Automotive™ brand. Cox Automotive is a subsidiary of Cox Enterprises. For more information, please visit http://press.autotrader.com.